Taqah - Mirbat – Sultanate of Oman
Galfar –Engineering & Contracting S.A.O.G.
Hydrologic and Hydraulic Study
Design of Remedial Works After Mekunu Storm For 4 Location on Taqah-Mirbat Road – Sultanate of Oman
Consultancy Services for remedial works
after Mekunu Storm for 4 location close
to Salalah- Sultanate of Oman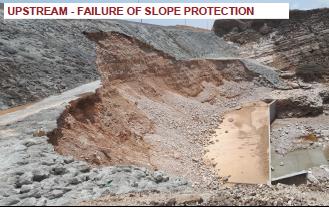 Our company is the Consultant Service
for Galfar Engineering & Contracting
Company for Design of Remedial Works
after Mekunu Storm.
The main activities are:
• Catchment and stream network
definition;
• Rainfall and Storm analysis;
• Implementation of a rainfall‐runoff
model;
• Inundation mapping
• Analysis of the results and
comparison with other
methodologies;
• Design of the hydraulic protection
works.