Sultanate of Oman – Muscat Governorate
Muscat Hills Development LLC
Masterplan and Boulevard design
Design services for the Masterplan & Boulevard in Muscat Hills Commercial Park
Masterplan and Boulevard in Muscat
Hills Commercial Park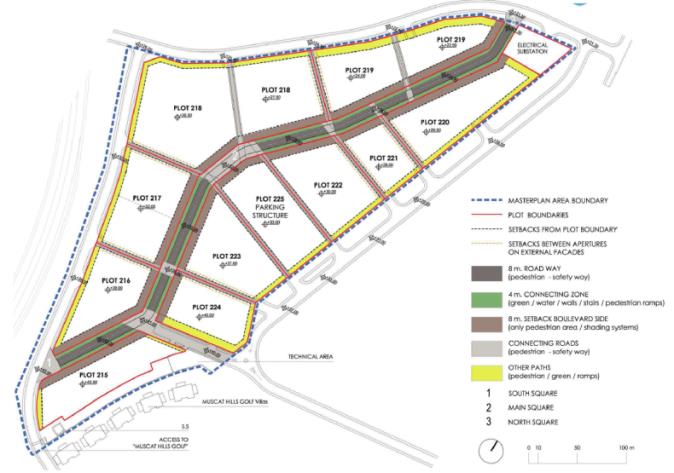 Masterplan and guidelines for the
designers and operators involved in the
development of the plots.
Proposed solutions and techniques are
provided to guarantee the integration
of the different designs.
These guidelines are accompanied by
binding rules required for the proper
functioning of the urban plan and the
harmonization of the relationship
between private spaces and public
areas.
ViA International is also designing the
boulevard in between the buildings and
the urban furniture.