Ministry of Water and Environment
Feasibility study, Engineering Design and Tender Documents
Development of Water for Oil Refinery at Kabaale, Hoima District in Albertine Graben Region
Development of Water for Oil Refinery at
Kabaale, Hoima District in Albertine
Graben Region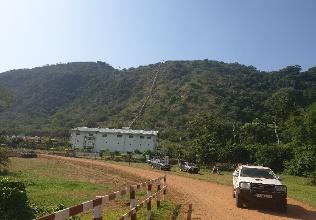 The Ministry of Water and Environment
intends to develop the water for the Oil
Refinery at Kabaale comprising water
abstraction, conveyance systems,
storage reservoir and associated
infrastructure and facilities. The
proposed water development is planned
for abstraction at Kaiso on the shores of
Lake Albert and subsequent pumping to
a storage reservoir near the proposed oil
refinery at Kabaale.
The objective of this assignment is to
undertake a feasibility study and prepare
engineering designs for development of
water for the Oil Refinery at Kabaale in
Hoima District.