Sultanate of Oman – Muscat Governorate
Galfar Engineering and Contracting SAOG for Ministry of Transport, Communications and Information Technology Director General of Roads & Land Transport
Geological Assessment, Geotechnical Analysis and Design of Stabilization measures
Consultancy Services for Slope Stability Analysis on Rusayl – Nizwa dual road
The Project mainly aims to reclaim
areas and internal roads and feasibility
study for an access road from the
existing settlement to the reclamation
area which involves both coastal road
and mountain road. The Project is
approx. 4kms in length.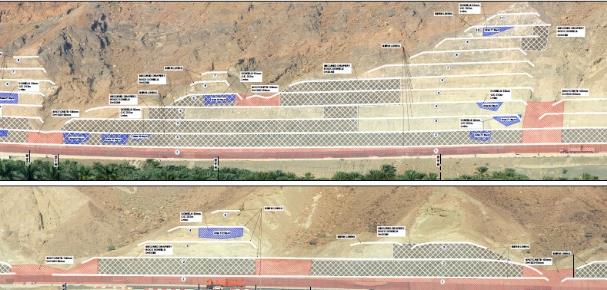 The technical team at ViA International
was involved in complete hydraulic
assessment and studies of the planned
area. Main activities are outlined as
below:
– Thorough Hydrological study
– Proposal of drainage structures based
on the Hydrology of the area.
– Hydraulic Design of the drainage
structures along the access road
– Proposal and Design of protection
structures.