Sultanate of Oman – Musandam Region
Sarooj Construction Company for Ministry of Transport, Communications, and Information Technology
Preliminary Design and Detailed Design
Consultancy services for design, build and repairs of infrastructure at Monsoon affected areas – Musandam Region
Rehabilitation design plan for the flood
affected 10 locations along Al Khalidiyah
– Khasab – Teebat road, 15 locations
along Madha – Hajr Bani Hamid Road
and 6 locations for internal roads in
Madha.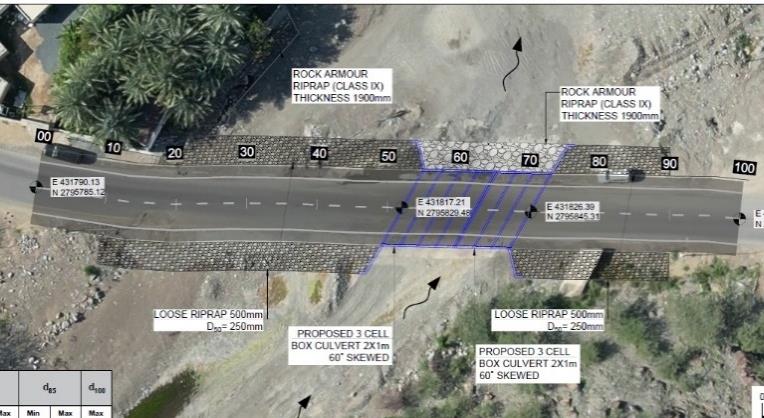 Via International was entrusted with
the responsibilities of detailed
hydrological and hydraulic studies of
the area and proposal of feasible
solutions to rehabilitate the damaged
areas. We prepared detailed design
drawings for the contractor to be able
to facilitate rehabilitation works. The
tasks involved mainly:
– Hydraulic simulation of the current
situation
– Identification of the cause road
collapse and offering economically
workable solutions.
– Proposal and design of the
reinstatement works.